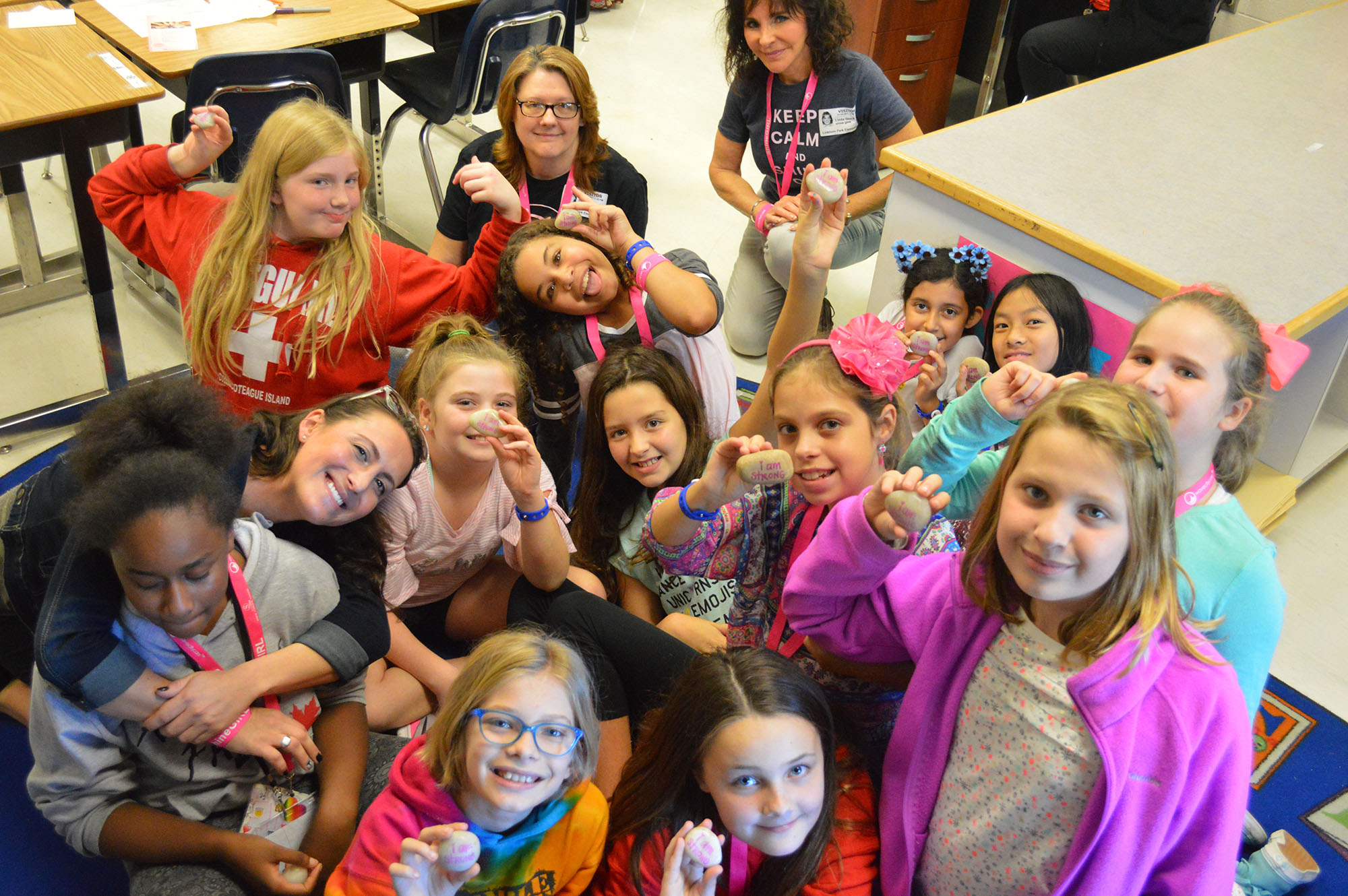 Every young girl needs to know that they have strength, worth and purpose! ShineGIRLis a personal development program with an inspirational, practical and experiential approach to learning. It uses a strengths based approach to reach teenage girls in grades 5 to 12. Our current focus is on Middle School girls. ShineGIRL's aim is for each girl to realize the potential within her to fulfill her desires.
ShineGIRL partners with the Virginia Beach and Norfolk School Systems, local clubs & organizations. Here's some of recent quotes from the girls:
"You taught me that I am priceless. You guys have taught me that life is important and that I need to love myself and say nice things to myself in the morning." 7th grader
"I learned that people need me!" 8th grader
" I learned that I should be confident in myself." 7th grader
For more information on how to book a ShineGIRL presentation at your school or organization, please complete the contact form below.